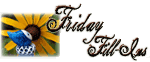 'Main Hoon Na' is my favorite

Bollywood

movie, because

it's a great story with lots of fun, action, love and smashing songs, not to forget that Shah Rukh Khan is a blast!

Go to page 45 of the book you're reading or of the book closest to you; go to the 6th paragraph and make a sentence out of 7 words from it: When we were in the south of castile, we'd tried a typical seafood dish including all the gourmet's desires, delicacies like langoustes and mussels.
I am currently reading 'The Count Of Monte Christo' and the words are taken from Edmont's engagement party.

After eating such a rich dinner, the best help is a

long walk.
Take some time to

watch a Bollywood movie, they are much better than their reputation.

A good Indian dish

needs a bit of

sharp spices (at least).

And as for the weekend, tonight I'm looking forward to relaxing on my couch and continue with my 'Monte Christo', tomorrow my plans include

thinking over a present for a friend's birthday I (to my shame) have forgotten

and Sunday, I want to

cook an Indian dish!